Heat Pump Repair and Installation Services in Mount Juliet, TN and Surrounding Areas
If you are considering installing a new heating, ventilation and air conditioning unit in your Mount Juliet home or business, why not look into the features of heat pumps? Unlike conventional HVAC systems that have separate units for heating and cooling, these devices are a single unit that heats, cools and controls humidity. There are several types, including air-source, geothermal, ductless mini-split, hybrid and absorption. Although each type is constructed slightly differently or extracts heat from a different medium, they all operate and deliver conditioned air in the same efficient manner.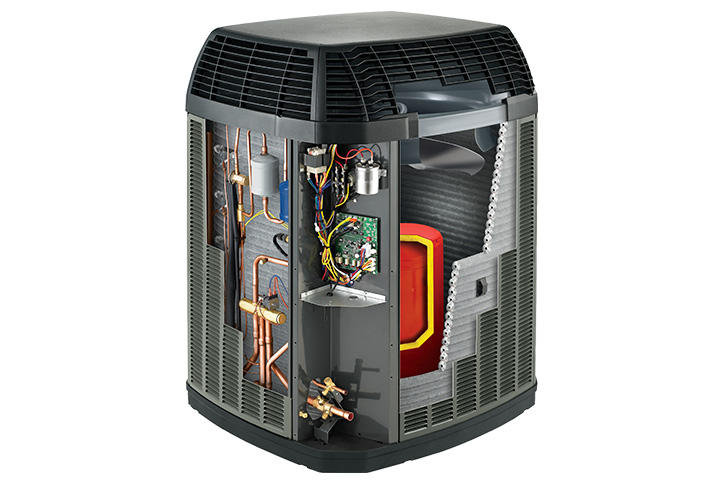 Heat Pump Installation in Mount Juliet
Bentley's Air Conditioning provides heat pump installation services in Mount Juliet and nearby communities. These systems are available as packaged units, split central units and ductless mini-splits.
Sizing is an important consideration when installing a new heating and cooling system. We take the time to evaluate your heating and cooling needs. We look at several factors that contribute to load, including the size of the building, the number of people occupying the space, the activities that take place, outdoor landscaping, shade over the roof and number of doors and windows. An oversized unit may cycle off without controlling humidity. An undersized unit may cycle too frequently, eventually overtaxing the compressor.
Energy-Saving Features of Heat Pumps
Conventional HVAC units use energy to generate heat. In contrast, a heat pump uses energy to move heat, using far less energy to operate than standard HVAC systems. The efficiency of heat pumps is described as a coefficient of performance. Geothermal units have a COP of between 3 and 5, which means that for every unit of energy used to operate the unit, up to five units of energy are produced. Air-source heat pumps, although not quite as efficient as geothermal units, can reduce energy consumption for heating by up to 50 percent compared to electrical resistance heat.
We recommend products that optimize energy-saving benefits without sacrificing comfort. Dual-stage compressors, scroll compressors, and variable speed fans are a few features that enhance energy efficiency. Ordinary compressors operate at maximum power and then switch off. Dual-stage compressors operate at a level that responds to heating or cooling needs. When summer temperatures are lower in the mornings, the system operates at a lower speed. When temperatures require more power to cool, the system operates at higher speeds. The result is a comfortable living space, better humidity control and reduced energy use.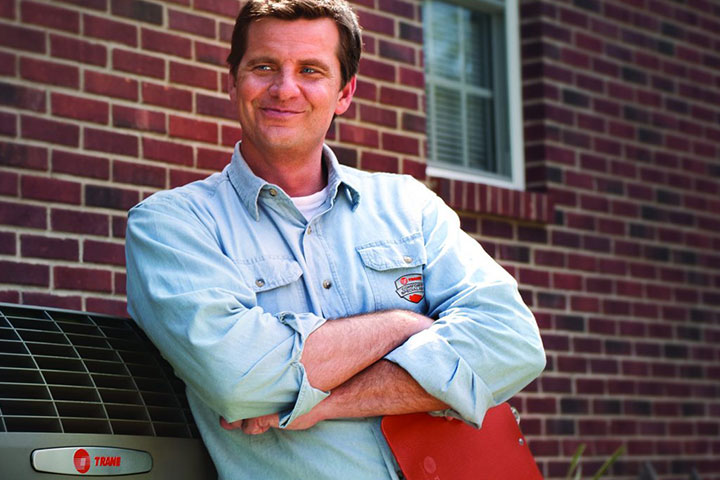 Heat Pump Repair
Bentley's Air Conditioning provides heat pump repair and maintenance for all makes and models of equipment. Our technicians are NATE-certified, the industry leader in technician certification. They undergo regular factory training to stay at the leading edge of technology. We also provide 24-hour emergency service for those critical situations that need immediate attention.
One of the best ways to avoid untimely breakdowns is to make sure your heating and cooling equipment is properly maintained. We provide seasonal maintenance and tune-ups so that your heat pump operates efficiently and can withstand the demands of weather when you most need it.
Call Bentley's Air Conditioning to speak to one of our licensed technicians about your indoor heating and cooling needs. We are always ready to answer questions. We strive for 100 percent customer satisfaction.