Professional AC Installation Services in Mount Juliet, TN and Surrounding Areas
It can be tough to choose the right time for an air conditioning replacement. You don't want to replace the unit if it's still going strong, but you don't want to deal with a breakdown either.
Full Service Air Conditioning Installation Contractor
Bentley's Air Conditioning has been serving Greater Wilson County since 1945. Four generations have kept our family business going strong, and we've completed thousands of AC installations both large and small for a wide variety of residential and commercial clients.
Our company has been on the heating and cooling scene longer than other HVAC companies, so we're known as a "Wilson County Tradition." With more than 70 years in the business, our crew has learned much, and we've watched air conditioner technologies evolve as well.
We've earned the distinction of being a Trane Comfort Specialist, and we've built our business on the principles of honesty, quality, fair pricing and integrity that define the Trane brand. As a Trane Comfort Specialist, we install cutting-edge products designed for unsurpassed performance and guaranteed to go the distance.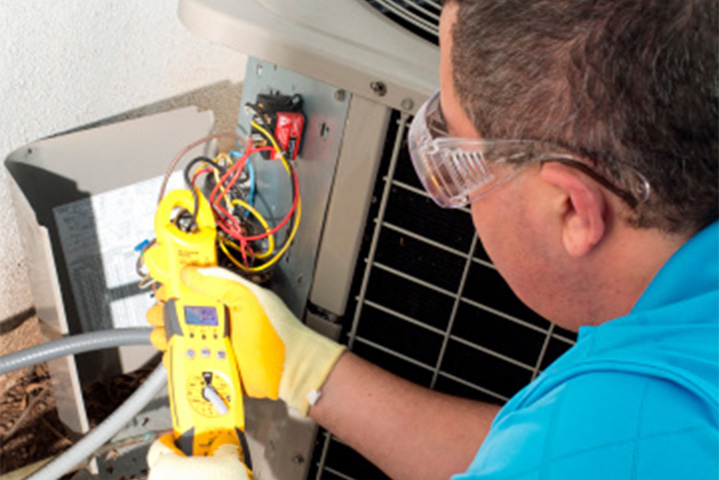 When Is It Time for a New AC Installation?
Sooner or later, most homeowners are faced with the question of when to replace their cooling systems. Replacement makes sense if:
Utility bills are already high and getting higher
As the unit ages, repairs are increasing
Your furnace is 15 years old or more
Your heat pump is 10 years old or more
The system no longer keeps you comfortable
Your air conditioner has been poorly maintained
The unit breaks down frequently
The air conditioner uses R-22, which is expensive because it's being phased out by the government
These are all good reasons to replace now instead of later. If you install a new system before the old one dies, you'll avoid the hassle and inconvenience of a breakdown that leaves you without air conditioning while you select and install a replacement system.
You'll also be able to shop for the best deal and save as much as possible on your new purchase. If you have to buy a new system immediately to replace a dead one, chances are that you'll have to go with the first thing you can get.
Schedule a Free AC Installation Consultation Today
Because Bentley's Air Conditioning is a full-service air conditioning installation contractor, we offer no-cost air conditioner installation consultations during which our staff can help you to explore all your options for a new system.
Our objective is to be of maximum service to you — not only by performing an air conditioning installation, but also by helping you select the most efficient and cost-effective system to meet your family's needs. We can ensure that your new unit will be properly sized for your home and correctly installed by our fully trained installation team.